Workshops
Todd teaches one to multi-day workshops to groups of various sizes. Subjects vary from technique to expanding your creativity. He also provides individual instruction and mentoring. Contact Todd if you or a group are interested in having a workshop in your area.
Materials List can be viewed here
Todd is an avid plein air painter and has studied under various masters in the medium. His travels have
taken him to diverse and exciting locations around the world. Along the way, Todd has learned to
overcome the many challenges that come with the various conditions of traveling and painting
outdoors. Born and raised in NYC, cityscapes have become one of Todd's favorite subjects to paint.
Since moving to Nashville a few years ago, Todd has gained a great appreciation for painting the beauty of the landscape as well.
Impressionistic Landscapes With Watercolor
May 1, 2021
This workshop will focus on interpreting the landscape while painting outdoors using watercolor. We'll explore different approaches to create more narrative and expressive paintings.
Todd will demonstrate the tools and methods of his approach to translating plein air subjects, as well as how to utilize the experiences of painting outdoors in your studio work. You'll spend the afternoon painting, while receiving one on one help and critique tailored to your level of experience.
Harlinsdale Farm
239 Franklin Rd
Franklin, TN 37064
Watercolor Fundamentals
July 15, 22, 29 & August 5, 2020
4 week workshop – the workshop aims to decode the myth that watercolor is so difficult. You'll be introduced to the unique mechanics of how the watercolor medium works. You'll then learn to apply those techniques in your own work.
Monthaven Arts and Cultural Center
1017 Antebellum Circle
Hendersonville, TN 37075
(615) 822-0789
Plein Air Watercolor Painting
June 20, 2020
Intro for people who are unfamiliar with plein air and watercolor. Helping to demystify watercolor painting and make it accessible for everyone.
Monthaven Arts and Cultural Center
1017 Antebellum Circle
Hendersonville, TN 37075
(615) 822-0789
Watercolor: Plein Air Sketchbook to the Studio
November 9, 2019
Learn how to capture the feeling of the outdoors in the studio. Use a combination of plein air sketches and on-location photgraphs to develop and edit what you see into more pleasing compositions in the studio using minimal tools in the field. Working with a sketchbook and a watercolor travel palette, this overlooked process of recording ideas in your sketchbook vs only using photos will translate into a far deeper recall of the subject to create more inspiring art.
Plaza Art Nashville
633 Middleton Street
Nashville, TN 37203
615 254-3368
Watercolor: Confident Technique for Creative Freedom
4 Day Workshop – October 2019
Introduction to a variety of techniques to give you the confidence to paint creatively with watercolor. A focus on fundamental techniques of how to work with the medium in order to visualize, interpret, and translate subjects into expressive paintings.
Centennial Club
2805 Abbott Martin Rd
Nashville, TN 37215
Watercolor: Plein Air Workshop
May 18, 2019
Learn to build confidence to paint onsite in watercolor. You will
learn the fundamental techniques of the medium. Discover how to
interpret and simplify subjects to produce successful urban paintings.
The Chestnut Group
Workshop Location:
Parthenon (Centennial Park)
2500 West End Ave
Nashville, TN 37203
Urban Watercolor: A Studio and Plein Air Experience
2 Day Workshop April 13/14, 2019
Learn the techniques to build confidence to create successful cityscape paintings working from photos in
the studio to on-site, outdoors in watercolor. Day one focuses on the fundamentals and technique such
as composition, tone, and timing. Day 2 takes us outdoors to learn how to interpret and simplify street
scenes in order to produce successful urban paintings and not just reproducing a "photo".
Plaza Art Nashville
633 Middleton Street
Nashville, TN 37203
615 254-3368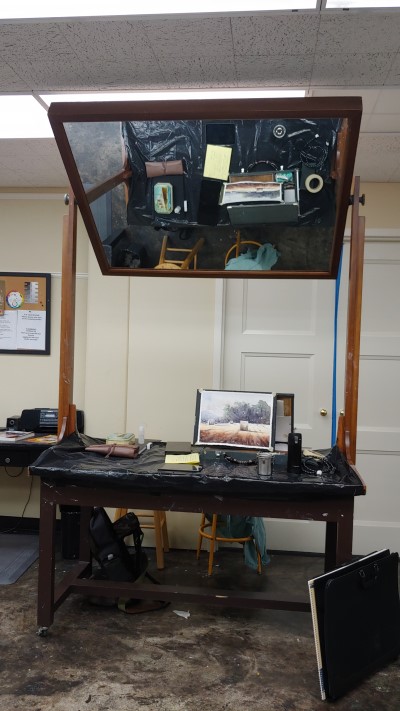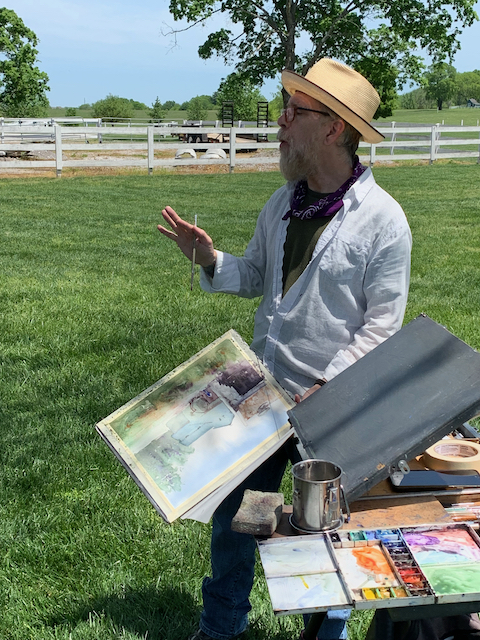 Todd Saal is an American artist and musician currently residing in Nashville TN.
Copyright and Reproduction. The Artist reserves all reproduction rights, including the right to claim statutory copyright in the Work. The Work may not be photographed, sketched, painted, or reproduced in any manner whatsoever without the express written consent of the Artist.
© 2023 Todd Saal. All rights reserved.