Christmas Time in New York City – 2

Todd Saal, New York City, NY
It's been interesting going back to New York a visitor. The ability to just take the time to actually enjoy the city instead of just being there. You quickly realize how many things that can be taken for granted. There are so many great places and people there but I guess that can be said of no matter where you go. Check out Part 1 where I reflect back on how much I hate snow and visit a few choice spots. This week I wrap up my visit to New York this past Christmas with some of may favorite places in Manhattan.
The 2nd half of the week was even more colder than the first. We saw a little bit of snow fall too. I did manage to get some drawing and painting accomplished outdoors anyway. This part of the trip was spent visiting a few of my favorite places of Manhattan. First up was the Flatiron District.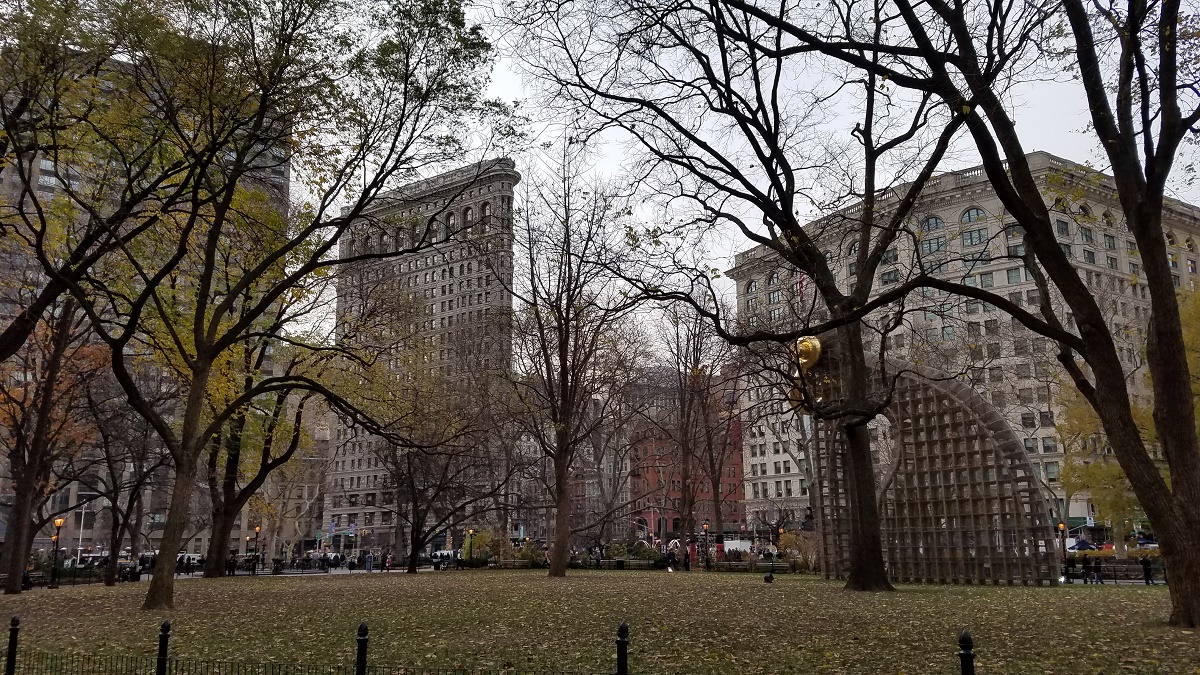 The Flatiron District is a favorite of mine in NYC. So much going on there but very quiet at the same time.
View of the Flatiron Building from Madison Square Park
I came to love this area early on in my technology career when I worked on an assignment in the area. Such diversity in the area. It has it all in a very small area. My favorite is the residential side streets where you can see the views of the Empire State Building, the Met Life Tower and of course the Flatiron Building itself. While most photos of the that area are of the Flatiron building from the intersection of 5th Ave and Broadway. I prefer the view from the corner of Broadway and 22nd street. I ducked into the corner of the building to get out of the wind. I did a sketch, walked around some but came and did a quick painting before heading to a bistro for lunch and to get out of the cold for a bit. I spent the afternoon walking up to Bryant Park and sketching.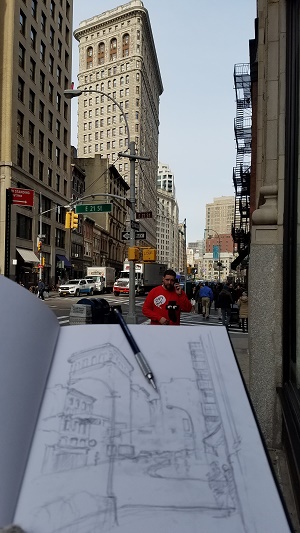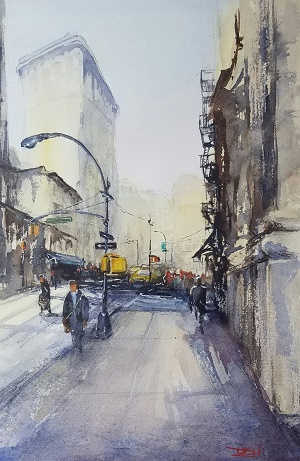 "Snow is pretty to look at. That's about it."
The next day was probably the nicest weather wise. Cold but plenty of sun. I figured I'd head up to Central Park in the morning and then check out the Metropolitan Museum of Art in the afternoon. My wife and I spent so much time in Central Park. Such a great area of the city. There's barely a trip to NY now that I don't go visit the Metropolitan Museum of Art.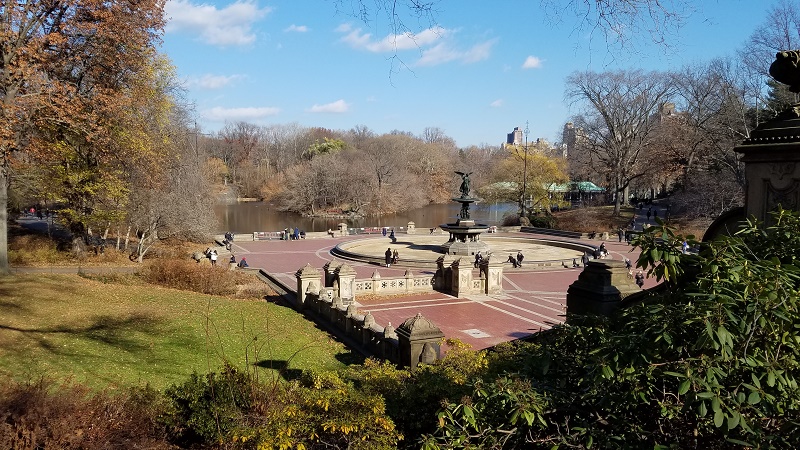 On the coldest day I figured I'd head up to Grand Central. My plan was to stay inside and sketch for a few hours. I did some sketching outside first as I tucked myself into the corner of a building to block the wind. I was glad to get inside for the remainder of the day. I did a lot of sketching that day.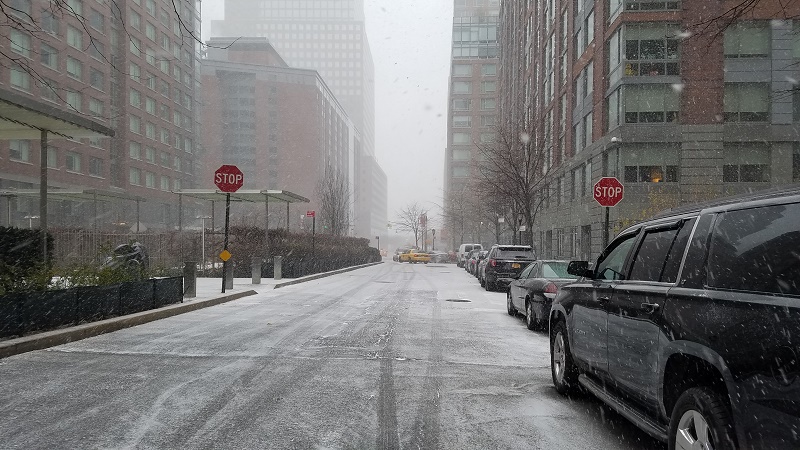 And of course as I headed out on the last day…yes it snowed a bit. Snow is pretty to look at. That's about it.
It was a fun week in New York. It was great getting out to sketch and paint this great city that I'll always call home. Even though there were a few really cold days I made the best of it. I'll utilize all the sketches, paintings and photos as I do some studio pieces of these in the warmth of my studio. Till next time.
Todd Saal
Todd Saal is an American artist and musician currently residing in Nashville TN.
© 2021 Todd Saal. All rights reserved.