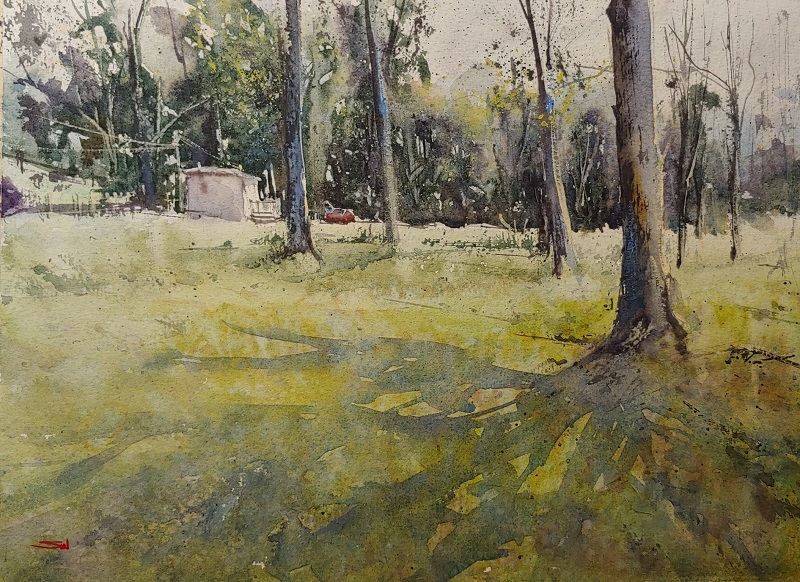 Single Wide – Watercolor – 15″ x 11″
About this painting – One day while I was taking the backroads back home, I came across this spot. I had to stop and paint it.
Available
Single Wide – is available through this website. Inquire about the painting through my contact page.
Todd Saal is an American artist and musician currently residing in Nashville TN.
Copyright and Reproduction. The Artist reserves all reproduction rights, including the right to claim statutory copyright in the Work. The Work may not be photographed, sketched, painted, or reproduced in any manner whatsoever without the express written consent of the Artist.
© 2021 Todd Saal. All rights reserved.